ETN Global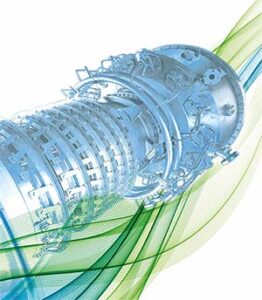 ETN is a membership, non-profit association which brings together the turbomachinery community for power generation and mechanical drive applications in Europe​.
ETN addresses the main challenges and concerns of gas turbine users in committees and individual projects, composed of experts across the entire value chain: power generation and oil & gas companies, OEMs, R&D institutes, suppliers, service providers and technology consultancies. It has a wide international network and experience in coordination, communication and dissemination activities on EU and private funded projects.
ETN believes a common strategy and research effort between all stakeholders, along with supportive EU energy and research policies, will enable growth and increased competitiveness of the gas turbine sector in Europe and globally.
Role in the project
ETN is CO2OLHEAT's project coordinator and with the support of RINA Consulting (providing progress monitoring and admin & financial reporting), it manages the overall project performance. It also represents the Consortium at the European Commission.
ETN is responsible for leading the project's management structure by chairing the General Assembly, Steering Committee and Dissemination and Exploitation Committee. With CEMEX, it will co-supervise the Demo Committee.
ETN is a WP8 (Dissemination, Communication and Exploitation) and WP9 (Project Management and Coordination) leader. It supports WP7 by CO2OLHEAT replication potential in Extra-EU analysis.